We Help HVAC Businesses Increase
Sales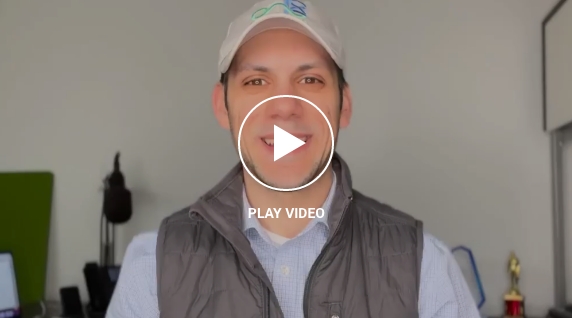 Build sales and increase profits for your HVAC business with a successful digital marketing strategy.
Most

HVAC business owners use DIY marketing or find it doesn't work
Stop Us If This Starts to Sound Familiar

Despite years of word-of-mouth referrals, you have trouble planning your next steps

You're overwhelmed by the idea of marketing your HVAC business and are unsure where to start first

You received a poor ROI from your HVAC marketing services, despite shelling out an exorbitant amount of money with an agency
Grow your HVAC business
NOW
In 2014, I founded ONE18MEDIA with the hopes of working with other business owners to grow their business. With my experience of personally working in HVAC, I know the industry very well and have proven marketing strategies that will bring you continued growth and success that is trackable with an ROI, without relying on only word of mouth referrals or lawn signs.
What sets ONE18MEDIA apart from the rest is the unparalleled devotion you get from our small-yet-mighty marketing team! With our team of social media leaders, copywriters, and web developers, we bring a proven track record of scalable growth for your business.
With ONE18MEDIA by your side, we take the guesswork out of marketing so you can focus on what truly matters — your soon-to-be bustling clientele and the day to day operations of your business!
We understand how painstaking the HVAC industry can be. We also understand the challenges that HVAC marketing brings along. Stop wasting time trying to market to a crowded industry when you already have to deal with the rigors of everyday HVAC work. Let us bring you fresh predictable sales so you can reap the financial benefits of scalable growth. The HVAC Digital Marketing Agency That Generates You More Calls and Qualified Leads
ONE18MEDIA is a full-service marketing agency dedicated to helping HVAC businesses utilize digital marketing to increase sales and improve their ROI.

Magicians
At ONE18MEDIA, we promise unparalleled dedication to your business. Marketing takes time and is an investment. Take the journey with us and scale your business for growth.

Novices
None of our team members are new to this. Every member of the ONE18MEDIA team brings a proven track record of success in their respective fields, which can translate to growth for your business.

Universal
Nothing we do here at ONE18MEDIA is cut and dry. We don't offer plans and packages that provide you with services you don't need. What we do is tailor our solutions to your needs and your needs only.
We here at ONE18MEDIA have worked with innumerable HVAC companies — both commercial and residential — and have brought them great success. However, with our remarkable/impeccable team and the marketing growing by the day, the window for digital marketing success with ONE18MEDIA is quickly shutting. Contact us today to learn how we can take your business to the next level.
Some of many proven Solutions that will help!

Website Design and SEO to Drive Traffic
The heart of a prospering HVAC business is its clientele. At ONE18MEDIA, we nurture your client base by providing a user-friendly virtual experience conducive to both sales and lead generation for future prospects.
---

Paid Ads to Generate Leads
Lead generation begins with a curated ad strategy. Our experts are trained in creating campaigns for HVAC businesses that increase exposure, drive interest, and convert leads into paying clients.
---

Personalized Marketing Strategies to Increase ROI
Digital marketing is not one size fits all. ONE18MEDIA will closely strategize with your HVAC business to determine the best course of action in expanding your client base, building sales, and achieving maximum ROI.